My return to blogging has come at a great time, because it's almost the end of March – which means I get to share all the things I've loved over this past month!
First, I'll share something I did NOT enjoy in March:
Yeah sure, it looks kind of nice and pristine on this glorious sunny day we've been having here, but I am ready to see patches of grass on my lawn…not a good 4 feet of snow that needs to melt :( Send melty thoughts, please!!
Now, onto the things that didn't make my heart weep this month!
Books
Admittedly, I am way off my book game lately because I've been studying for a mandatory real estate exam that I have coming up this month. That said, I'm not one to let forced work spoil my literary wanderlust, so I always make sure for my extracurricular reading. This month, I'm all about entrepreneurship, self-improvement, and fabulous women. Here's are my favourites of the moment:
May Cause Miracles – Gabrielle Bernstein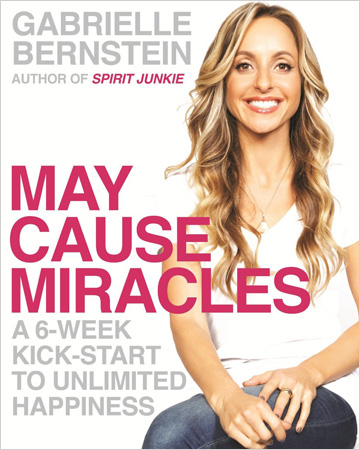 This book is for you if you:
are a wannabe-meditator but have a little bit of ADD (or a lotta bit)
want to make some changes in your life but feel held back by fear
feel stuck in general
I am a super task-based person. I thrive on administrative tasks that you knock off a list in rapidfire succession and then feel super productive. Long, drawn-out books on self-exploration and meditation are not for me right now. This book gives you little tasks to complete each day (one in the morning, one in the evening) that are quick yet deeply transformational.
She Takes On The World – Natalie MacNeil
Natalie is a spitfire, and a Canadian to boot (I said TO boot, not Aboot, thankyouverymuch), so there are two things off the bat to love about her. This book is for anyone who feels a bit lost, is struggling to find their passion, and wants more out of life. That's a really reduced nutshell summary, but I am really loving Natalie's writing style and feel like I just want her to come to Ottawa and tell me what to do with my life (Natalie? Are you reading?)
Workouts
I've been trying some new workouts lately, in light of our burgeoning home gym.
Cyling
I'm loving my indoor cycling classes, which I take twice a week at the Goodlife fitness near my work. These aren't RPM classes – they're road drills classes, which means that they're focused on developing actual translatable cycling skills that can be applied on real bikes, outside. This isn't why I love the class, though – I love it because my instructor is hilarious and has fantastic taste in music. I honestly look forward to 7am on Tuesdays all week, every week – well as much as one can look forward to a Tuesday, period.
I'm also loving the free cycling workouts available though the Global Cycling Network on Youtube. My favourites are the ones led by Paul Ryman, like this one. If you should land on one where a bunch of girls in sports bras ride spin bikes with terrible form and look like they're being held at gunpoint, kindly skip ahead and do not let it sully your opinion of the other workouts ;)
Other Cardio
I'm also rediscovering a "love" (because I do NOT love it until I'm finished, and then I feel amazing) for this bad boy:
And as bonus, Matt really enjoys these too…even though he makes me look away when he does 80% of the moves because thinks he looks ridiculous (sidenote: he does but it's awesome).
And I've been using this weapon:
Yep… a good old-fashioned jump rope. Blast some tunes and just jump. Voila!
Strength
Insanity does work on strength by focusing on bodyweight exercises, but I do love to lift weights at least 3 days a week, as well. I have a whole routine that I do when I'm able to get to the gym, but on days when I feel too lazy to leave the house, I'm LOVING this program:
I dare you to youtube clips from the BodyBeast workouts. Actually, no…I dare you to watch them and not laugh. Sagi, the trainer, is super hilarious and sometimes unintentionally so, but it's kind of endearing after a while.
Food
I'm not going to give wordy descriptions of why I love these foods…just know that I eat them often and often have to slap my own hand away from eating more than I want to.
(Oh, if you pick up the cantina extra thin chips…do yourself a favour and mix Frank's Buffalo Wing Sauce and Bolthouse Farms Chunky Blue Cheese Yogurt dressing together and dunk. Sooo gooood).
Songs
Dark Horse –  Katy Perry & Juicy J
Yeah, I know it's overplayed. But I can't stop listening!!
https://www.youtube.com/watch?v=0KSOMA3QBU0
Wide Open – B.O.B.
https://www.youtube.com/watch?v=kBzxgu0tkxU
We Alright – Young Money
https://www.youtube.com/watch?v=8cyUSC8ZJKk
Go Get It – T.I.
Because if you ever don't feel swaggy enough, you need to listen to this song.
https://www.youtube.com/watch?v=xvM3YwmDfwE
Born To Die (Gucci Vump Remix) – Lana Del Rey
And then if you're feeling too swaggy after listening to that last song by T.I., it's a clear indicator that you don't have enough Lana Del Rey in your life. I can fix that!
https://www.youtube.com/watch?v=q6ACh1DYklM
You Know You Like It (Tchami Remix) – AlunaGeorge
https://www.youtube.com/watch?v=EcqVeVlZXno
As always, I'd love to hear your favourites for not just March, but the last 3 months! And if you have any questions about the things I mentioned here, shoot me an email – dnhfitness@gmail.com
Until next time!